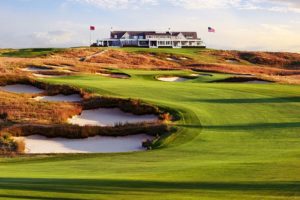 Golf and Country Clubs
Our Emergency Response program is in place at some of the finest golf and country clubs in the US. Our clients are Clubs of renowned distinction and excellence. They are Platinum Clubs, Golf Digest's Top 100, Distinguished Clubs designated by BoardRoom magazine, and have hosted Major PGA events. These are Clubs that have not only stood the test of time but continuously strive for industry prominence. We are proud to work with the Managers that run these esteemed Clubs, as they place as high a value on safety as they do on member service.
ClubSafe understands the challenges that come with implementing safety programs for both large and small Clubs. When a member emergency occurs or an employee gets hurt, an organized and timely response is paramount. Through site assessments and discussions with Managers, we evaluate the unique needs and layout of your Club. We then begin building your protocols and procedures based on our findings and industry best practices. The result is a uniform approach to emergency management and employee injury that is interdepartmental, understood and effective.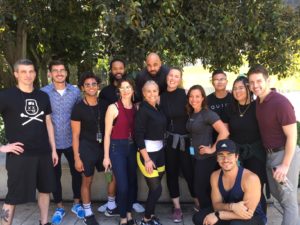 Health & Fitness Clubs
Fitness Club members push themselves to be stronger and more fit, which in turn elevates heart rates, blood pressure and breathing. The inherent physical demands of exercise, while extremely beneficial to one's over health, can also increase the likelihood of a serious medical emergency. Shortness of breath, heart attack, stroke and even the risk of sudden cardiac arrest can rise for some adults who are less fit, older, or exercising for the first time.
Our goal is to train and empower your staff to effectively manage any emergency, regardless of nature. We organize your staff into a team and arm them with uniform response protocols, onsite training, up to date emergency equipment and the confidence to respond. The result is a professional and comprehensive approach to everything from medical emergencies to evacuating the facilities. A prospective new member could choose your Club over another due to your Club's commitment to safety.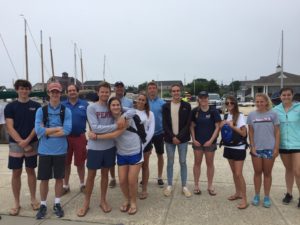 Yacht Clubs
Being safe on the water, dockside or even in the Clubhouse, is cause for concern at every yacht club. Regattas, boat races, junior sailing, swimming pools, and member dining all serve as part of a unique blend of marine and land-based activities. ClubSafe recognizes the unique challenges posed by these diverse activities, particularly on the water, and has the experience to help.
In planning for response to emergencies or injuries, we work closely with your management team, the local Harbor Master, and the US Coast Guard. This coordination enables us to develop an emergency response system at your yacht club. ClubSafe will train your staff to respond in a competent and timely fashion, and to provide immediate assistance until professional help arrives. When managing emergencies on land and on water, staff to staff communication becomes key. Your staff become the first line of defense, until incoming emergency services arrive. In terms of employee injury prevention, our Consultants provide the training and the tools that enable your staff to understand their responsibilities at the Club and how to perform their jobs safely.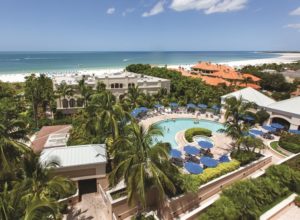 Resorts
Wouldn't it be ideal if every guest arrived at your resort with their complete medical history in hand? Unfortunately, guests come to your facilities as a complete medical unknown. At ClubSafe, we know that when large groups gather at company event, conference, wedding or any celebration, the likelihood of an emergency is escalated.
ClubSafe evaluates your entire resort property to understand your unique needs and safety issues. Our goal is to develop safety programs for guests and hotel staff alike, that follow best practices and OSHA's guidelines and standards. Through uniformity of procedures, training and mock drills, your staff will manage any incident or employee injury, regardless of nature or location. Guests on the golf course, the beach, the pool, or in the dining areas, can rest assured that there is a response system in place with specific procedures for each area at the resort. Training your staff to perform their jobs safely is equally important. Employees report that a proactive approach to safety at their workplace leads to better overall job satisfaction and less sick days.

"As a Fitness Director and Certified Athletic Trainer, I understand the importance of having a professional and thorough Emergency Procedure Plan. The safety of our 4,000 members is of the utmost importance to our business. ClubSafe has taken our internal safety plan to a level we could not have done ourselves.  Our new professional plan has given our staff confidence to handle an emergency anywhere on our 85 acre property.  Our membership feels good about our well trained staff."