WE KEEP YOUR CLUB AND STAFF PREPARED, CURRENT AND OSHA COMPLIANT.
From employee health and safety, to emergency response and preparedness, it pays to do it right the first time. The result will be comprehensive and practiced plans, emergency equipment that is up to date and compliant, and a trained and competent staff. A proactive approach to safety will prevent employee accidents and increase positive outcomes for emergencies.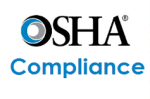 EMPLOYEE HEALTH & SAFETY (EHS)
On-site Hazard Assessments

Management Handbooks

OSHA required documentation

Written Safety manual

On-line training for Golf Course Maintenance

Face to face trainings for Management & staff
ANNUALLY
Our consultants return every year to provide updated staff and management trainings, evaluate for new hazards, review 911 calls, assess all medical equipment and work with Club Management to ensure that a high level of preparedness and injury prevention is maintained.

EMERGENCY RESPONSE & PREPAREDNESS (ERP)
Medical Emergencies

Fire/ Building Evacuation

Aquatic Safety/ Missing Child

CPR/ AED/ First Aid certification

Emergency Drills/ Active Shooter

AED Management
Club- wide Safety Evaluations
CPR/ AED & First Aid Training

Employee Health & Safety Training
Mock Emergency Scenarios/ Drills

LET'S WORK TOGETHER TO KEEP EVERYONE SAFE.
As your partner in safety, our Consultants are committed to providing your Managers and staff with the knowledge and training to help them do their jobs safely and manage emergencies with confidence.